As education stakeholders consider improvements to school climate, school safety, and student well-being, many have turned their attention to the role of schools in promoting mental health. While most of this attention focuses on students' mental health needs, it is also essential to explore ways of supporting teachers and school staff who often experience high levels of stress.
Relative to professionals in other sectors, educators experience significantly more stress and suffer more often from mental health problems. In fact, 61 percent of educators reported that their work is "always" or "often" stressful. Failing to address the mental health needs of teachers (concurrent with our focus on student stress and trauma) may affect their ability to address critical needs among students. Teacher wellness has been linked not only to teachers' physical health, but also to stability in schools and to teaching effectiveness and student achievement. Moreover, teachers' emotions and stress levels have been found to influence those of students and other teachers. In Child Trends' preliminary research on creating healthy school environments, students, educators, and policymakers all mentioned teacher wellness as an important factor in the overall health of a school. Verbiage from Childtrends.org.
TIE has a Learning Specialist available to meet educators' needs in all areas of well-being, including the following:
Cultural Proficiency in Education
Mindfulness for Educators
Family Engagement
Self-Care for Educators
Trauma-Informed Practices
Social Emotional Learning
Mindfulness
Relationship Building
Cultural Competence
Equity & Inclusion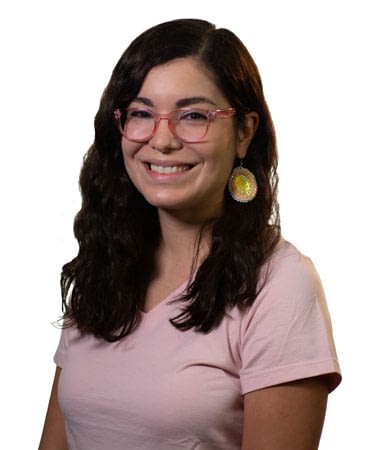 Elisabetta Giomo-James is an Italian immigrant who became a naturalized U.S. citizen in 2015. She is fluent in Italian, and honored to be connected by marriage to the Oceti Sakowin (Lakota/Dakota/Nakota) First Nations Community. Elisabetta graduated with honors with a Bachelor's Degree in Social Work from the University of South Dakota in 2013. She is currently enrolled in the online MSW program at the University of Houston Graduate College of Social Work.
Elisabetta's work experiences include providing outpatient mental health services, and managing the Title VI/Native American Education Program for the Flandreau School District. Elisabetta is a member of the National Association of Social Workers and the South Dakota Change Network Program. She is also a fellow of the South Dakota ACEs and Resiliency Fellowship and the Vicki Tidwell Palmer Fellowship, as well as the recipient of the 2019 NASW Consuelo Gosnell Memorial Scholarship.